Super Moderator
Staff member
Messages

553
Reaction score

17
Points

18
Top 10 films
India
As of 3/16/2023
1,
Luther: The Fallen Sun
2023 A 2h 10m
Haunted by an unsolved murder, brilliant but disgraced London police detective John Luther breaks out of prison to hunt down a sadistic serial killer.
2,
The Elephant Whisperers
2022 U/A 7+ 41m
Bomman and Bellie, a couple in south India, devote their lives to caring for an orphaned baby elephant named Raghu, forging a family like no other.
3,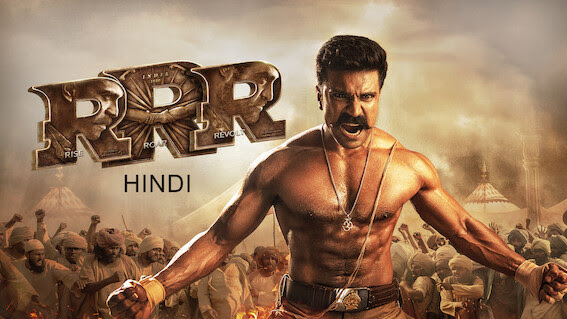 RRR (Hindi)
2022 A 3h 5m
A fearless warrior on a perilous mission comes face to face with a steely cop serving British forces in this epic saga set in pre-independent India.
4,
Iratta
2023 U/A 16+ 1h 50m
After a cop is found dead, a policeman's investigation sparks a chilling search for the truth connected to his estranged twin and their fraught past
5,
Rekha
2023 U/A 16+ 2h 1m
Rekha, a young woman falling in love, finds herself on a vengeful mission after one fateful night sends her spiraling into violence.
6,
Waltair Veerayya
2023 A 2h 37m
Desperate to nab a wanted criminal on the run, a cop turns to the formidable Waltair Veerayya, a fisherman with a notorious streak, for help.
7,
Butta Bomma
2023 U/A 16+ 1h 52m
After dialing the wrong number, a young woman befriends a rickshaw driver but their romance takes a sudden turn when a stranger enters the picture.
8,
Cirkus
2022 U/A 7+ 2h 14m
Chaos and comedy take the spotlight when a ringmaster and his band of acrobats set out to revive the fading culture of classic circus entertainment.
9,
Mission Majnu
2023 U/A 16+ 2h 9m
In the 1970s, an undercover Indian spy takes on a deadly mission to expose a covert nuclear weapons program in the heart of Pakistan.
10,
Kantara (Hindi)
2022 U/A 16+ 2h 27m
A fiery young man clashes with an unflinching forest officer in a south Indian village where spirituality, fate and folklore rule the lands